Stone Sheep Hunting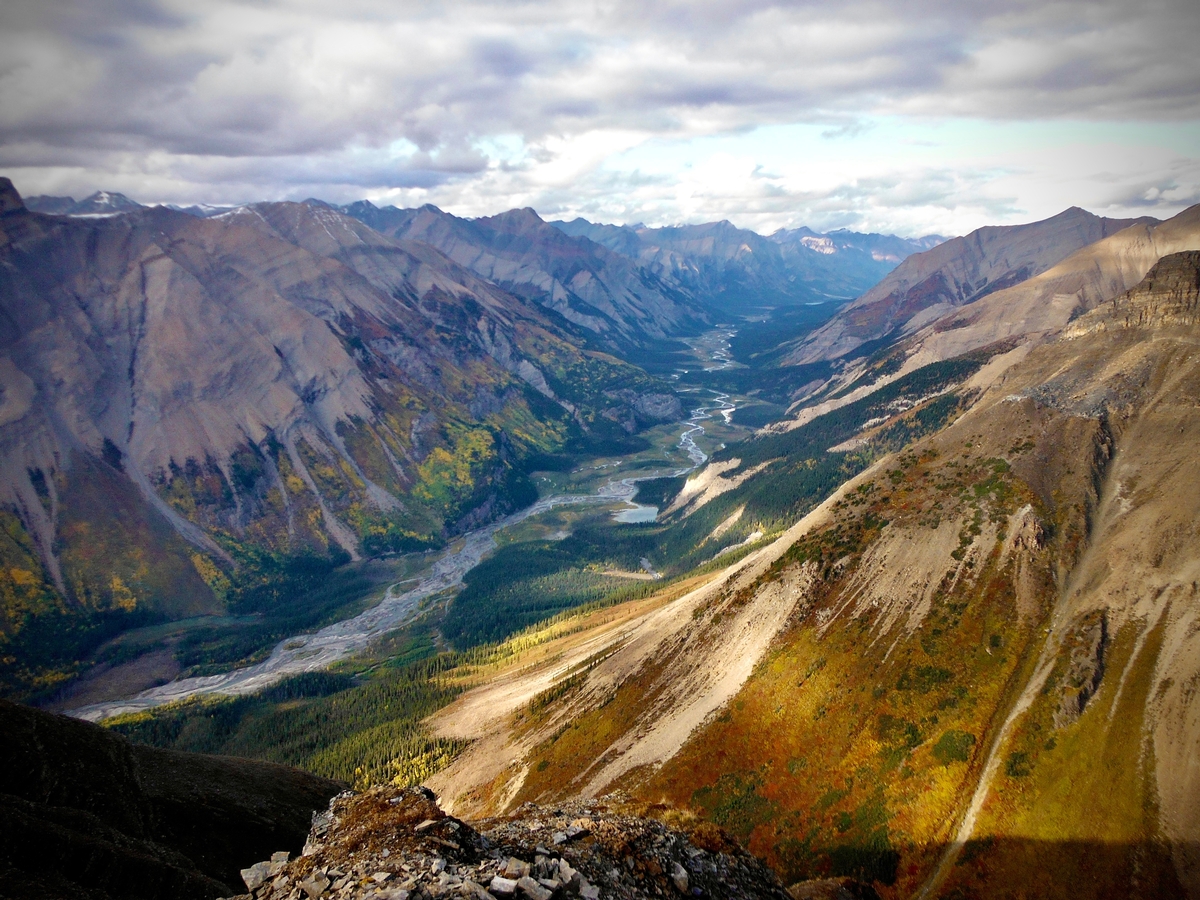 Stone Sheep hunting in British Columbia.
Stone's Sheep occur only in south-central Yukon (about 3000 animals) and British Columbia (about 12,000). Here, they are distributed along the interior side of the Coast Range from the Yukon border to the vicinity of Mount Edziza and Spatsizi parks in the Stikine drainage and eastward into the Cassiar, Omineca, Muskwa, and northern Rocky Mountain ranges. The Pine River valley is the approximate dividing line between Thinhorn and Bighorn Sheep in British Columbia. Our 2100 square mile outfitting concession is situated in the Tuchodi River drainage, this region of British Columbia is well known for its stone sheep densities, dark capes and superb genetics.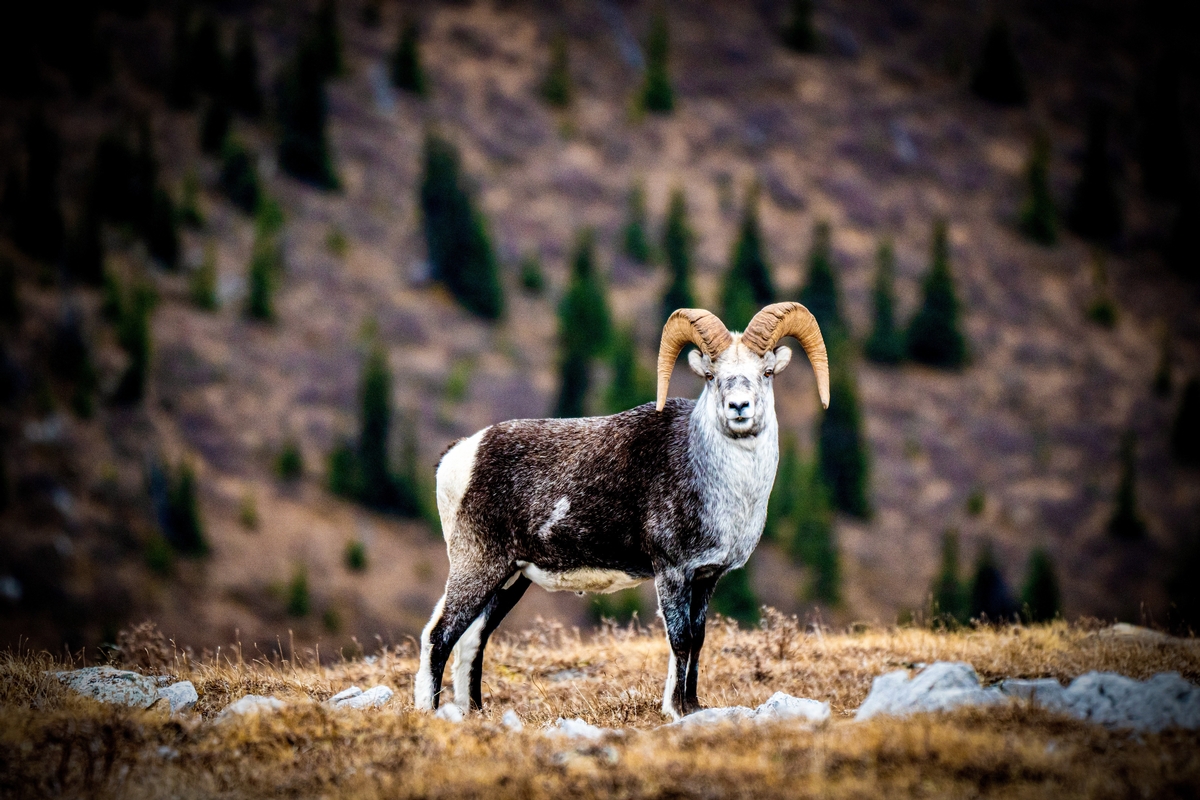 What To Expect
All of our stone sheep hunts consist of one guide and one wrangler. During your 10 day hunt you can expect to travel by horseback throughout the territory, with a possibility of some backpacking. All hunters are urged to arrive in shape and ready for their hunt, stone sheep hunting will require you to be physically and mentally prepared. Our expansive hunting concession, consistently produces rams over 8 1/2 years of age with an average horn length of 37 inches. Over past seasons we've had a perpetual success rate of over 85%.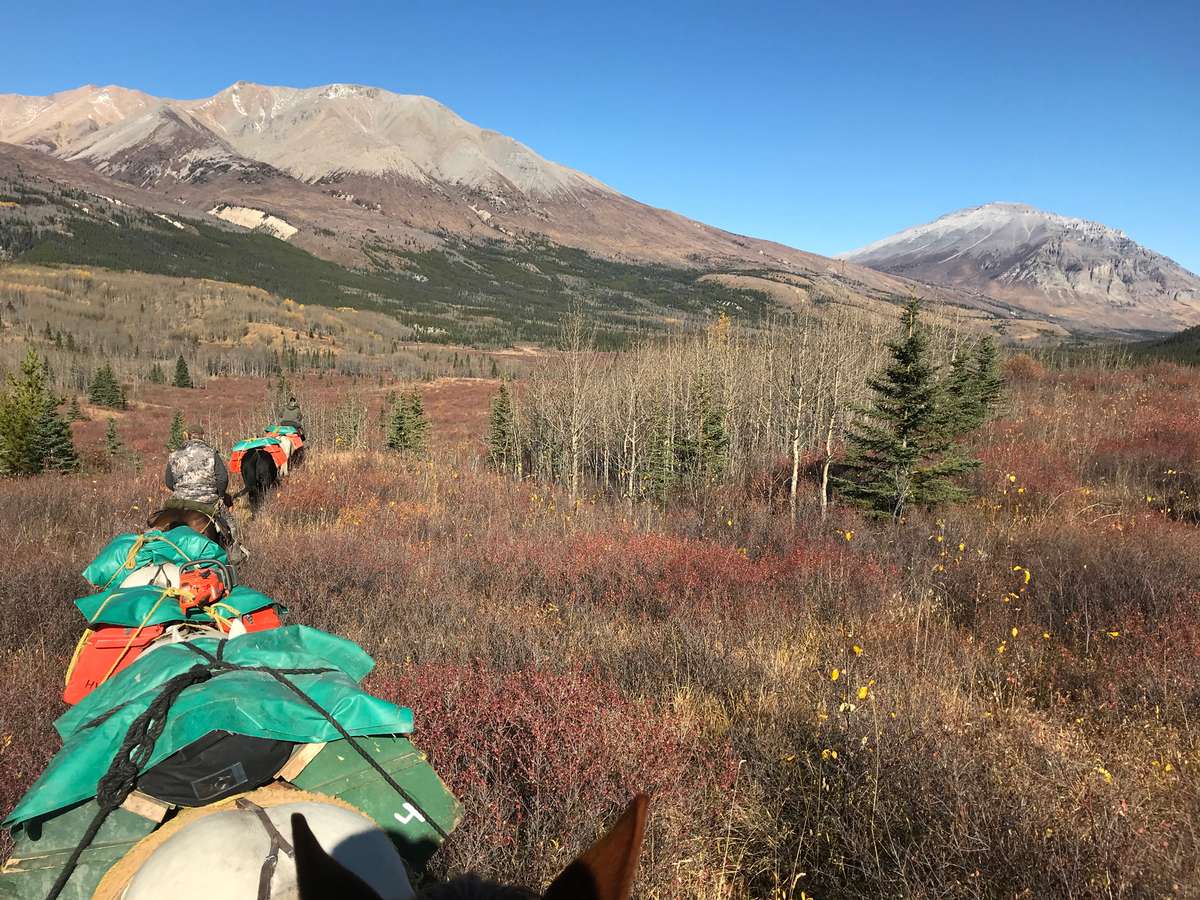 Hunt Schedule
All Stone sheep hunts are 10 full hunting days. Dates listed below are the actual hunting days. Clients can expect to arrive the day before and depart the day after the final hunting day. Clients hunting the first hunt in August are required to arrive multiple days before the season opens.
Hunt Dates:
August 1-10, 13-22, 25-3.
September 6-15.