Rocky Mountain Elk Hunts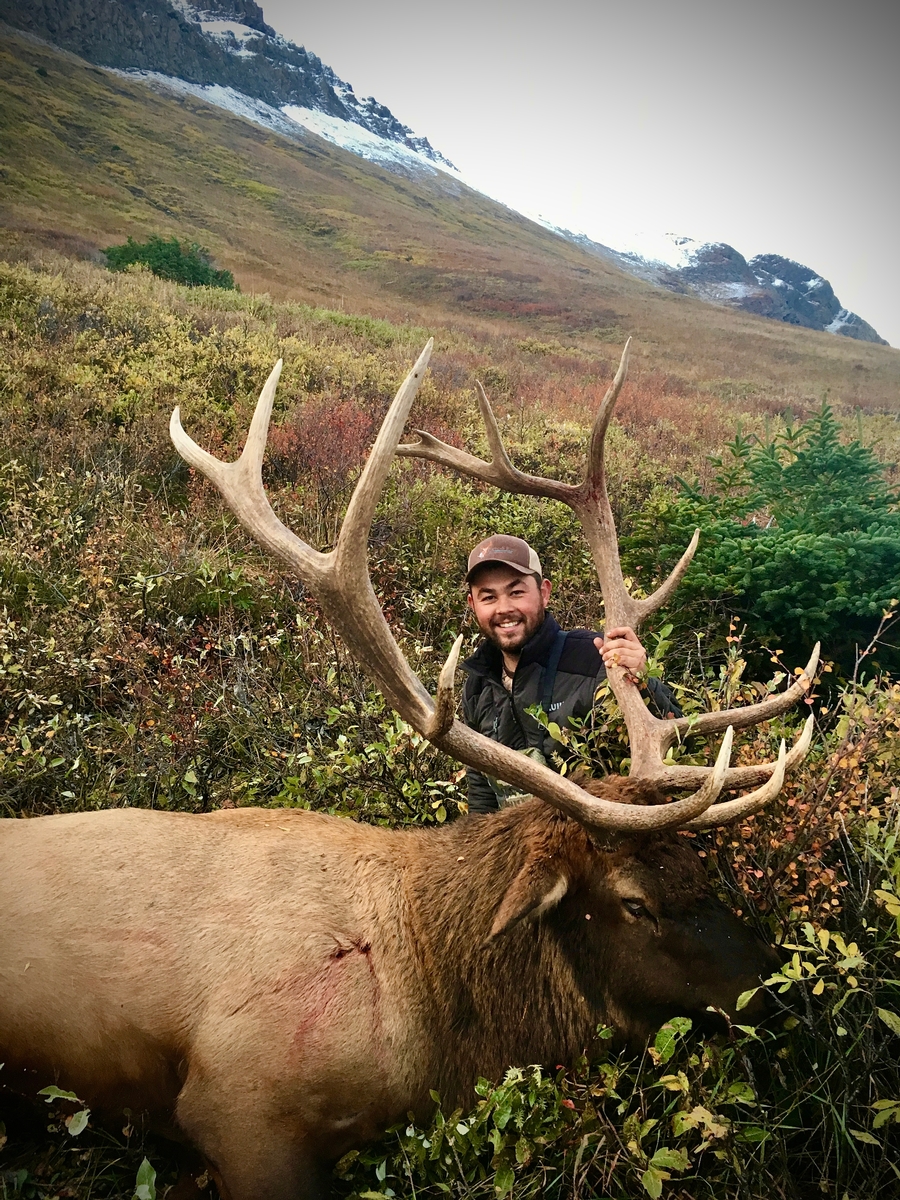 Elk Hunting in British Columbia.
Since the mid-1970s, the number of interior Rocky Mountain Elk in British Columbia has increased from about 15,000 to 40,000. About 18,000 of these occur in northern BC. Our concession in Northern B.C. is well known for it's lush habitat with vast tracts of grassy hillsides and a large presence of water. This in return creates stable food source in the winter and a healthy environment for elk populations to flourish. Every year the lush valley basins and lush hillsides come to life from top to bottom in September. Bugling of bulls in search of cows, can often be heard through the walls of your cabin during the night. Hunting these screaming bulls is often an action packed hunt that places you in some of the most scenic settings one can imagine.
What To Expect
We run all of our Elk hunts by horseback in our concession. This will also be the method by which you leave our base camp, headed for your spike camp, typically a comfortable wall tent and/or cabin. From the spike camp yourself, wrangler and guide will set out each day bugling for bulls. The average 10 day Elk hunt will produce multiple sightings of mature bulls in the 6 point class. Throughout the 10 days hunting you will likely see both moose and goats, this adventure often does well in combo of one or the other.
Hunt Schedule
All Elk hunts are 10 full hunting days. Dates listed below are the actual hunting days. Clients can expect to arrive the day before and depart the day after the final hunting day. Clients wishing to hunt the 3 point+ early season, have a solid opportunity of harvesting a good 5x5 bull, but need to hunt the first hunt date. Every date following is 6 point or better season.
Dates:
August 25-3.
September 6-15, 18-27, 30-9.