Rocky Mountain Goat Hunts
Mountain Goat Hunting in British Columbia
British Columbia is home to over half of North America's current goat population. According to recent estimates, the number of Mountain Goats in North America has varied from about 75,000 to 100,000. This number includes 14,000 to 15,000 in the western states, 10,000 to 25,000 in Alaska, about 50,000 in British Columbia, and small numbers in Alberta, Yukon, and Mackenzie Territory. This puts B.C. at the top when it comes to trophy class goat hunts.
Our hunting concession sits amongst the finest trophy producing units on the East Slope of B.C., having an abundance of goats with large bases and great length. The diverse ecosystem in the northeast region our area lays amongst provides the perfect mix of habitat and feed, allowing us to properly manage a healthy and stable population of mature billies for a very limited number of clients each season. This gives our clients a better chance of harvesting a mature billy.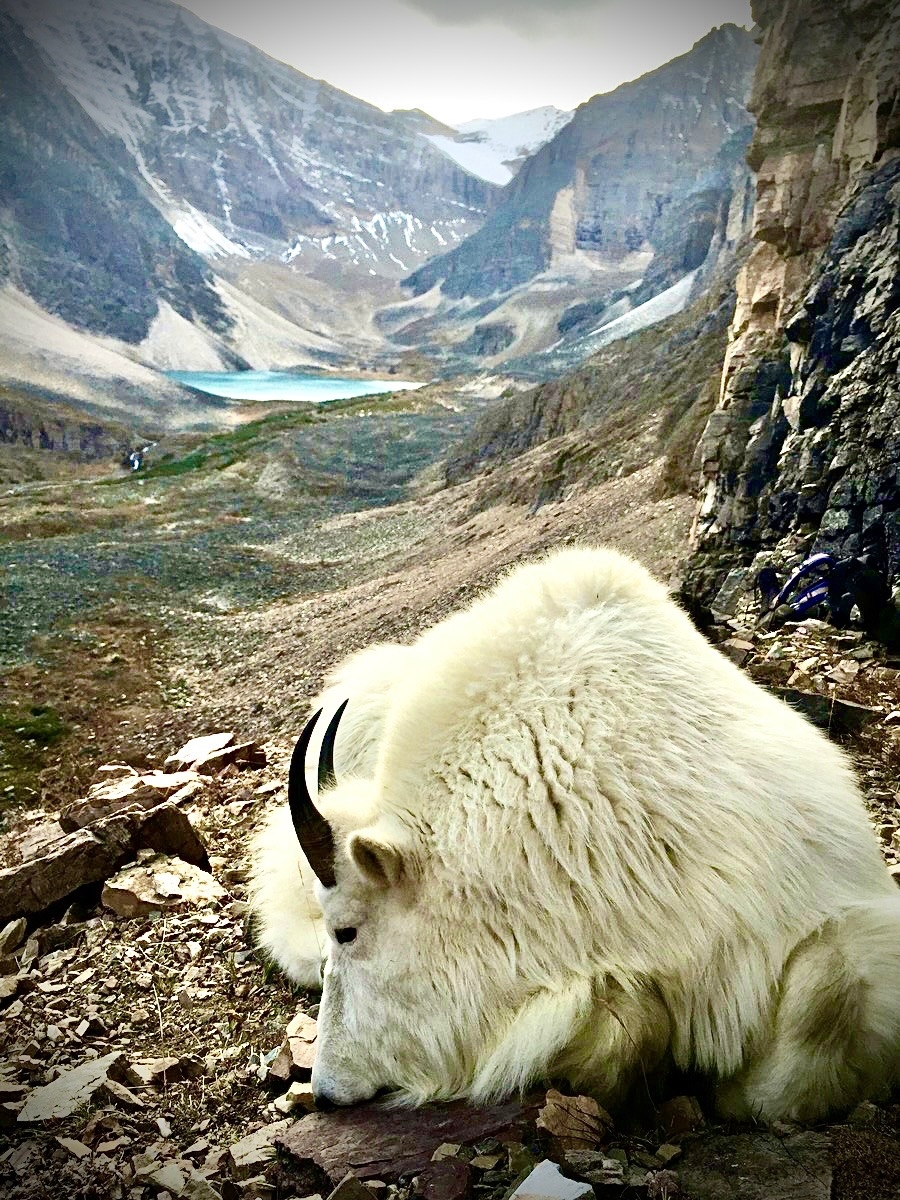 What To Expect
Goat hunting in general requires one to be in good shape and ready to hike through steep and rough terrain. Our area has the best of both worlds. This Allows us to provide a hunt in areas that require the most fit of clientele looking to pursue a true challenge; as well we have the ability to cater to clients wanting a quality hunt requiring less of a physical demand. All of our goat hunts require the use of horses or jet boat to access parts of our goat area. From there a hike into goat country is required. Depending on the area we choose to hunt, you can expect to be in anything from a wall tent to a 2 man tent fully stocked with freeze dried food for the duration of your hunt. You can expect to be seeing mountain goats nearly every day depending on the weather, some days seeing in excess of 10+ goats. This hunt is the perfect choice for a hunter pursuing a 9 in+ billy with large bases and a chance to harvest a mature goat. Hunters wishing to avoid conflict with weather should choose the early August hunt while hunters wanting longer hair will need to come in late August or September into October.
Hunt Schedule
All goat hunts are 10 full hunting days. Dates listed above are the actual hunting days. Clients can expect to arrive the day before and depart the day after the final hunting day. All mountain goat hunts have a packer/assistant guide included at no extra cost to the client.
Hunt Dates:
August 25-3
September 6-15, 18-27, 30-9.