Canadian Moose Hunts in Alberta
Alberta has an estimated moose population of over 100,000 animals - most of which are in the western and northern parts of the province. Moose can be found anywhere in Alberta from the prairies to the western mountains and the northern forests. The moose in Alberta are recognized as Canadian Moose by Boone and Crockett.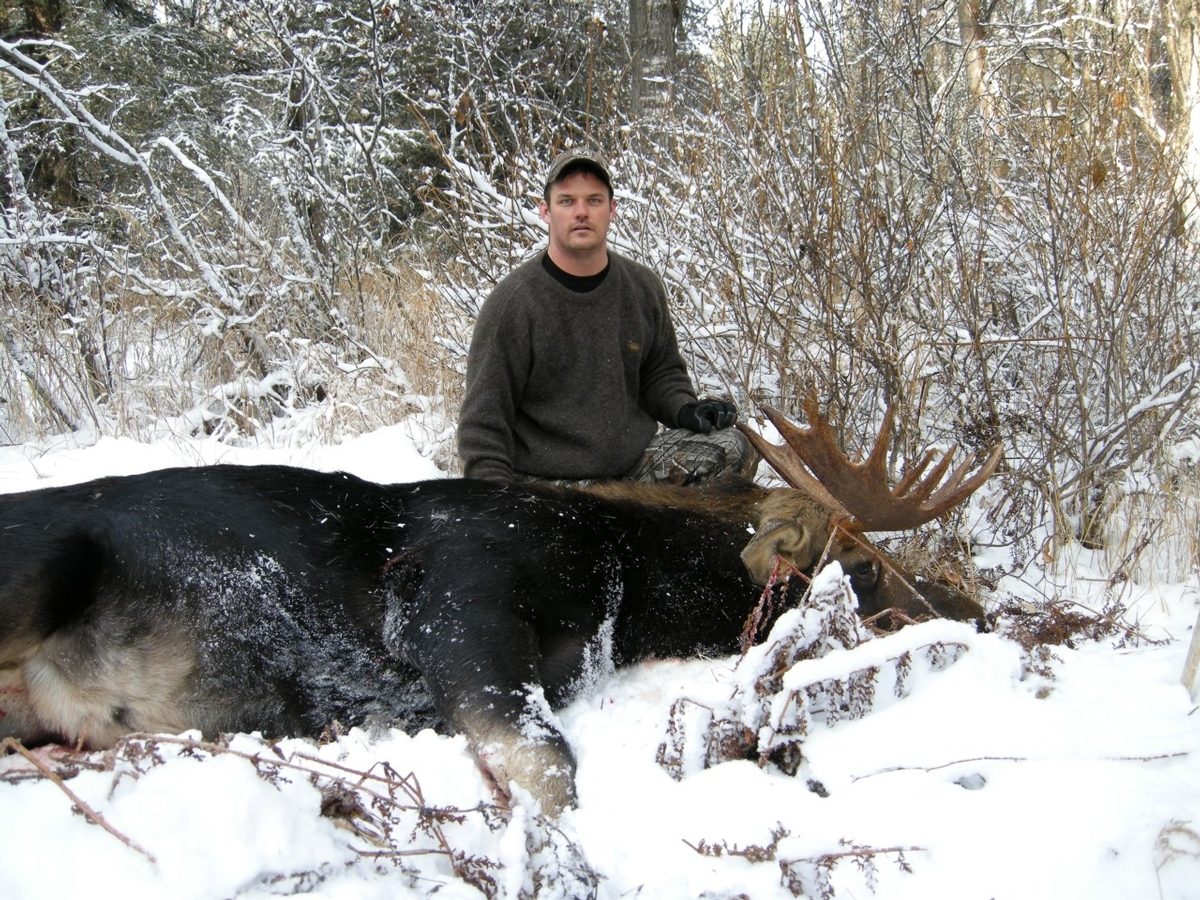 Guided Moose Hunts in Alberta
We do our moose hunts in November either as a single species hunt or in combination with either a whitetail and/or mule deer hunt. Any bull is legal in our area, however, our average moose will be between 30-45 inches wide with the occasional larger bull. At this time of the year, the rut has long passed and the bulls will be in small bachelor groups trying to feed enough to put some weight on before winter. Our area is mostly farmland interspersed with small woodlots as well as a few big river bottoms.
Our hunts are 1x1 guided and you will be spot and stalk hunting for the most part with the possibility of some stand hunting. Hunters will travel with their guide daily from the camp to the different parts of our area looking for a bull to harvest. Once you are successful in harvesting your moose, your guide will field dress it and get the cape and horns ready for the taxidermist. One of our guides is a trained butcher who will cut and wrap your meat for you if you choose, or you can cut it yourself or take it home quartered.
Hunters should be prepared for shots up to 400 yards and we prefer our moose hunters to shoot a gun of 30 caliber or larger.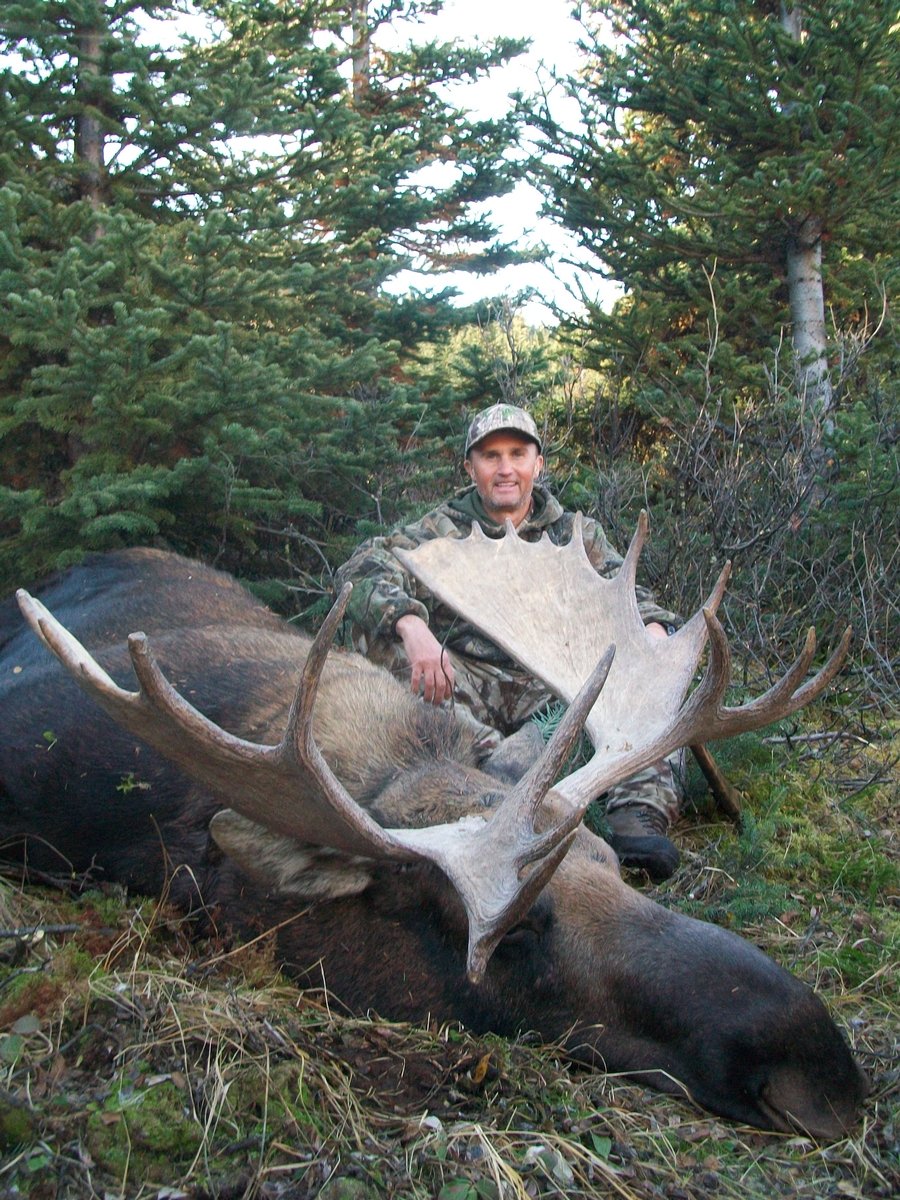 How to get to Alberta
Hunters are responsible for travel arrangements to our hunting camp. There are two options:
Flying: Hunters can either fly into Edmonton or Grand Prairie and then drive from either location to camp. Edmonton is a 5-hour drive and Grand Prairie is a 2.5-hour drive.
Driving: We recommend that our moose hunters drive to our camp if possible. This allows you to take all your meat home at an affordable cost
Driving times to camp:
Chicago - 31 hours
Minneapolis - 24 hours
Denver - 24 hours
San Francisco - 29 hours
Alberta Moose Hunt Schedule
All of our hunts are 12 days in length with 10 full days of hunting.
The dates listed below are actual hunt dates for which you will need to arrange to arrive at camp on the first day of your hunt.
2022 Hunt Dates
Oct 29th – Nov 9th
Nov 20th – Dec 1st